Quick Response provides all services related to eliminating all insects and getting rid of them permanently to avoid the many dangers caused by these insects. Insects are also considered one of the most organisms that transmit viruses to humans and infect them with many serious diseases, which sometimes lead to death. Insects also have a negative impact on the plants in the area, leading to their erosion. The company's work focuses on the health of the environment and humans, and focuses on integrated control operations, designing plans to combat them, raising the levels of general hygiene, using natural pesticides and approved materials for use in public health.
Experience
Provide the highest quality with the best performance accordingly For process methods that are universally authorized by world health organization

the focus
We are keen to fulfill all our commitments
Cooperation
We constantly challenge the problems that make us innovate New ways to control pests
Speed Response
Fast communication with the customer and addressing complaints and applying appropriate suggestions.
Quality
Where we have developed our expertise in providing solutions to combat pests and solve our customers' problems.

Safety and effectiveness
We use safe methods in the field of pest control and monitoring.
We always strive to live in a healthy entity away from the problems of insects and the serious damage they cause, whether in terms of human health or economically, and the basis of our company is honesty that we rely on in every task we do, as we provide all services with unprecedented quality that others cannot always perform the task like that. We work in an environment based on a strong foundation of trust, mutual respect, participation, teamwork, and innovation. These golden rules have helped the success of our company and our story to become the largest pest control companies distinguished in the Middle East region and provide the latest technologies to our customers and be the first choice for our customers in the region to provide public health conservation services.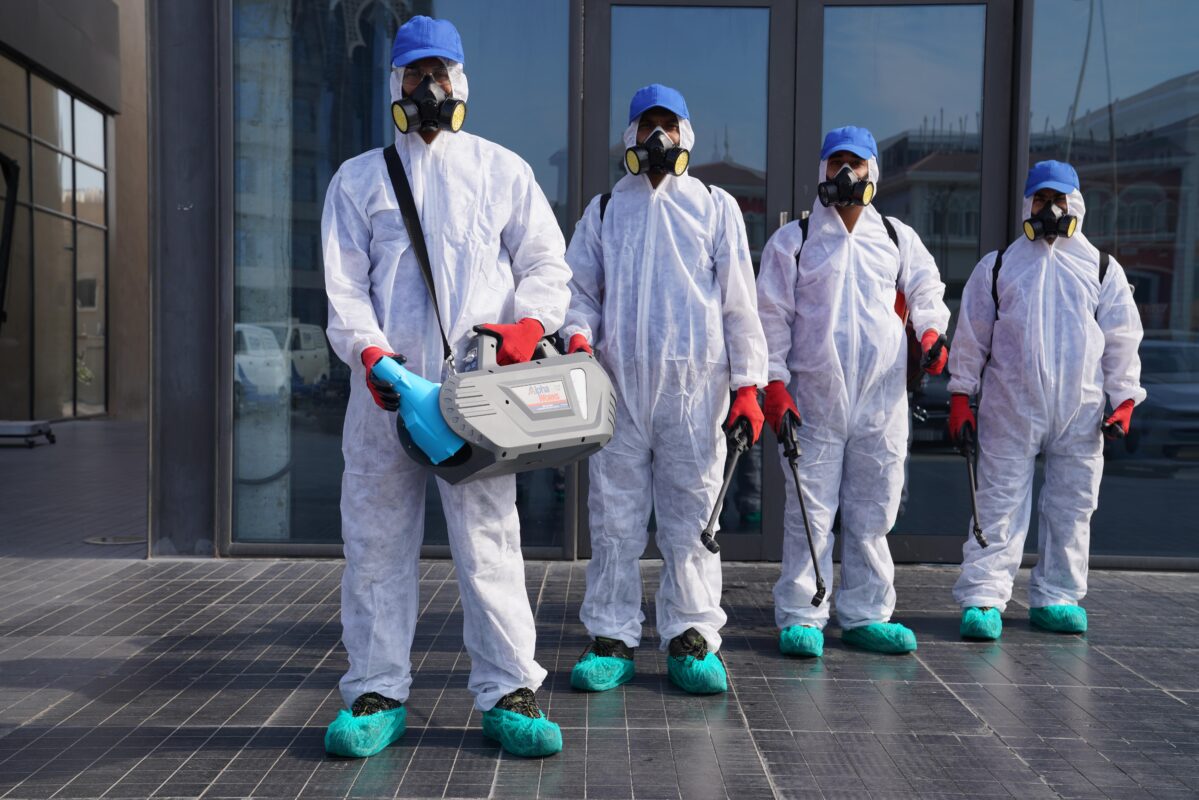 The success of our company is based on the quality, size, and experience of our team members who are characterized by their proficiency and cultural diversity and who are praised by their peers for the success of their rich track record in their fields of specialization in the health field.